Description
M-Energex is 100% Pure made of traditional herbs and was original manufacturer by Herbal Zone International Sdn.Bhd (Malaysia).
BENEFIT:
Start Feeling Great Immediately
Better Concentrations
Better Athletic Performance
Ease of Weight Management
Great Blood Circulations
Reduce Fatigue & Lethargic
Help Balancing Your Hormones
Solve Erectility Dysfunction
Avoid Poor Sex & Premature Ejaculation
Solve Nocturnal
No Adverse Reactions
​
DIRECTIONS
Pour a sachet of healthy coffee into a cup (150ml). Add hot water and stir well. Drink hot or cold
Storage: Keep in dry place at room temperature.
Dosage: 1 sachet daily.
Packaging: 10 Sachets per box X 20g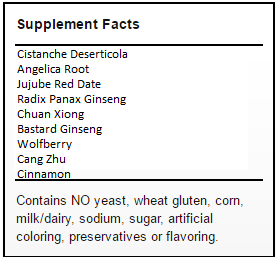 DISCLAIMER: This product is not intended to diagnose, treat, cure, or prevent any disease. Please consult with a healthcare professional before starting any diet, exercise, supplementation, medication program, or if you have or suspect you might have a health problem. This serves as information only and it is not in anyway meant to be a substitute for any advice provided by your own physician, or other medical professional. You should not use the information contained herein for prescribing any medication, curing, diagnosing or treating a health problem.